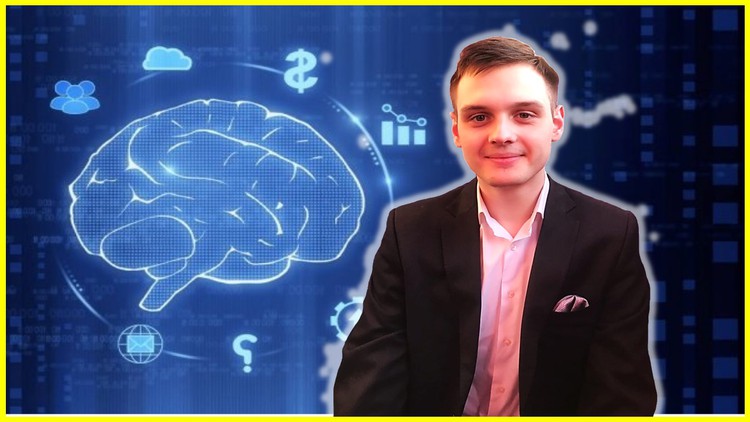 We all struggle learning something new, so why not change that? This course will teach you exactly how.
What you will learn
☑ Practice. Always practice
☑ Small but consistent steps for good learning
☑ Taking care of yourself
Description
So, it's no big secret that we all struggle while learning. The information can be hard to understand, comprehend and more so – memorize. This course will gladly ease your learning pain.
Together we will find new ways to learn for you. Those lifehacks you are about to witness will enormously help you with your learning process.
In this course we will talk about practice. You see, to learn something new for yourself you actually need to practice that. But what if this little something that you want to stick to your mind is… well… not so practicable at the moment? We have a solution for you and it is waiting for you right in this course!
Small but consistent steps sounds obvious, but it isn't really that obvious? When you learn a bit about this lifehack, you will know exactly how to take those steps without much struggle. This is a new level of learning and knowing and practicing that will get you really far in your process.
It is also common that we are not motivated enough to learn something we desperately need. Well in this course we will learn how to be motivated for great things from people who accomplished great things.
At times the best way to learn is to learn from the best, and best minds of generations past and present is an open book for us.
This course will also teach you how to learn with expression. Our process shouldn't be all dull and repetitive, we gotta throw some fire into it. We will learn how to express ourselves the best way we can so the information with some expression to it will burn into our minds. It will become more memorable.
Don't count solely on yourself while learning lots of info and thinking 'bah, I will remember that'. There are much better ways to burn this information onto your brain, rather that struggle remembering.
So come on! Hop onto the course and let's learn how to learn! You will get a lot of use out of this course after spending only 30 minutes to get all the information. See you in the course!
English
Language
Content
Learn information easier
Practice
Motivation
Relaxation
RESEARCH PROJECT
BREATHING ONE-FOUR-TWO
Conclusion
Conclusion
Instruction How to rate the course