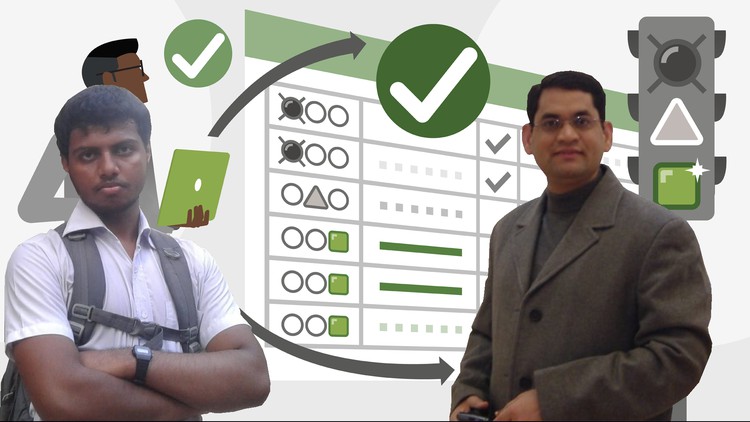 Professional Certificate on SAP for Business Analytics
Description
The SAP Business Analytics team, for its part, breaks down its SAP BusinessObjects product suite into six categories. (At SAP, business intelligence falls under the business analytics category. Got it?)
Here's a quick explainer on each product area.
1. Analytic Applications
The growing line of SAP BusinessObjects applications is classified by two categories. The first category is broken out by industry, such as financial services, manufacturing, consumer products, retail and utilities. Second, by line of business, which include: supply chain, finance, HR, IT, and service, sales and marketing.
2. Business Intelligence
The BI category (officially known as: SAP BusinessObjects Business Intelligence) encompasses five different product sets.
Reporting and Analysis. Includes: Crystal Reports, Web Intelligence, Predictive Workbench, and the SAP BusinessObjects Analysis editions for Microsoft and OLAP. Dashboards and Visualization. Includes: BusinessObjects Dashboards (formerly known as Xcelsius). Data Exploration. Includes: SAP BusinessObjects Explorer, and the "accelerated version" that uses in-memory analytics.
Mobile. Includes: SAP BusinessObjects Mobile.BI Platform. Includes: BI Platform product set, integration tools and Live Office for Microsoft product integration.

3. Enterprise Performance Management
So how's your company doing against the plan? How about the individual departments? The SAP EPM line includes key areas such as: strategy management; planning, budgeting and forecasting; profitability and cost management; financial consolidation; disclosure management; and supply chain performance.
4. Enterprise Information Management
SAP's EIM product set is wide ranging. The goal: to ensure good information can lead to good decisions.
Data Services. This categories include SAP BusinessObjects products for (among others) data integration, delivery, federation, insight and quality management.Master Data Management. Two products here: NetWeaver Master Data Management and Master Data Governance. Event Processing. Two product categories here, too: BusinessObjects Event Insight and Sybase Aleri Streaming Platform.Content Management. Three OpenText products aim to help companies manage their structured and unstructured content. Information Governance. Just one product here: NetWeaver Information Lifecycle Management.

5. Governance, Risk and Compliance
The GRC category includes enterprise GRC (risk management, compliance, and monitoring), access risk management (centralized GRC management), global trade services (managing worldwide compliance risks), and sustainability performance management.
6. Data Warehousing
This category includes the HANA in-memory computing appliance; enterprise data warehouses and data marts; Sybase IQ; and the NetWeaver Business Warehouse and Business Warehouse Accelerator.
English
Language

Content
Introduction
Introduction
1
2
3
4
5
6
7
8
9
10
11
Test