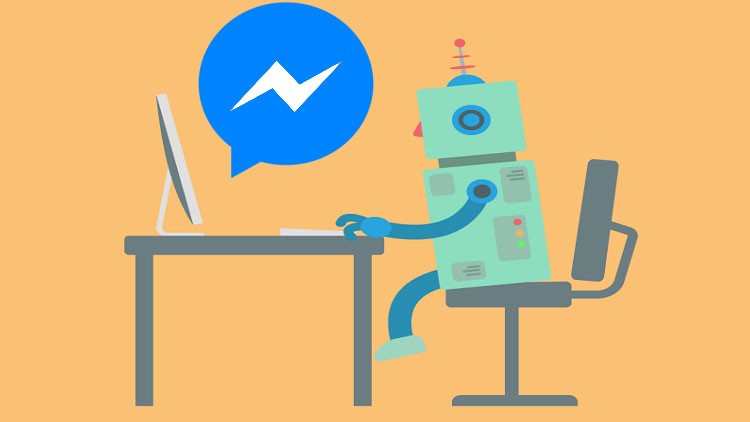 Learn How to build manychat bot with more than 100k subscribers in 3 days for free and drive thousands of free traffic
What you will learn
☑ Learn How to build ultimate messenger bot from zero to 100k subscribers in 3 days without spend anything in ads
☑ Learn How To Make Money From CPA Using Your Messenger Bot
☑ Learn How To Create a landing Page with Height CTR and Conversion
Description
Facebook messenger has More Than 1.3 billion active users per month. and Over Than 20 billion messages are sent between people and businesses every month.
In This Course, I explained How To Build Viral Messenger Bot In Less Than One Hour, Also I teach you what I did to collect more than 108k Manychat users in 3 days in one single Facebook Page ( you can create thousands of pages )
If You are looking for a course to build Messenger bots and hit over than 100k subscribers in your list for free then this course is for you.
This course will help you to see in your first Day Thousands of users in your messenger bot For free. and you will be able to create hundreds of messenger bots and collect millions of subscribers.
In this Facebook messenger course, I explained everything from Zero. Even if you don't have any knowledge about Messenger Bot you will be able to create successful messenger Bot on your first Day.
Using Manychat you will be able to create your first Bot without any knowledge of coding. Absolutely You don't need to write any kind of code. Everything will be automated after you see the course.
Also, we explained how to monetize your Messenger Bot Traffic with CPA and I share with you My Height Conversion Landing Page And a greater CPA company that accepts beginners and Pay Higher.
By Following The Course You will be able in your First Week To Make Hundreds of Dollars Peer Day From CPA and Messenger Bot.
English
Language
Content
Introduction
Introduction
What You Need And What You Will Learn
Best Niches Works With Me in Building Viral Messenger Bot
Build Messenger Bot and Collect Subscribers
Create Facebook Page And Link It with Business Manager
Install Manychat on your Facebook Page And Create Default Reply Message
Buy Cheap Facebook Accounts To Share Your Messenger Post
Find Engaged Facebook groups To Join And Share Your Messenger Post
Buy Domain And Host And Install Height landing page CTR Script
Buy Cheap Domain Name and Web Hosting
Install Height CTR Landing Page Script
Join Best CPA Network Accept Beginners
Create Smart link And Add It To Your Landing Page
Send Broadcasts and Sequence and Get Thousands of free Traffic
How To Send Broadcast To All Your Manychat Subscribers
How To Send Sequence To All Your Manychat Subscribers
How To Not Lose Your Subscribers If you Blocked From Sending Messages
Case Study Where I Show You How do I Get 108k Subscribers In Messanger in 3 Days
How I Collect 108k subscribers in Manychat Bot in Less Than 3 Days