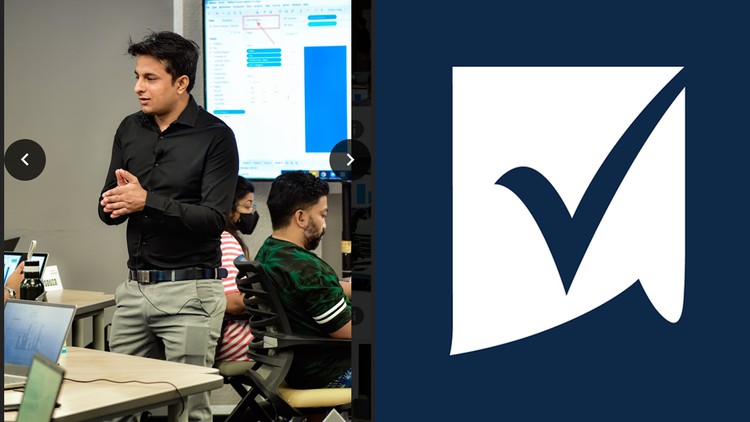 Decrease time consumption and Increase Efficiency
What you will learn
☑ Professionally Manage your projects with lesser time spent in communication
☑ Give visibility of project to all the stakeholders
☑ Manage your work in Smartsheet using Grid view, Gantt View and Card view
☑ Create Dashboard giving end user 360 degree view of your data
Description
This course is for beginners having no knowledge about Smartsheet. This course is designed and created keeping in mind the actual usage in the organization for managing projects. Flow of this course is structured in a manner such that any person can understand this tool and make usage to maximum possible capabilities. This course once completed can definitely help you save 40% daily routine time spent on Excel, PPT and Outlook.
1) What is Smartsheet?
Smartsheet is the only platform that can scale from a single project to end-to-end work management, connecting business on a no-code, cloud-based platform where anyone can create the solution they need — backed by the control and security IT requires
What are features of Smartsheet?
2) What are features of SmartSheet?
Overview of Smartsheet Features
Dashboards.
Calendar View.
Card View.
Gantt View.
Attach Files.
Portals.
Reminders.
3) Why Smartsheet is Best?
Smartsheet is a very advanced spreadsheet tool, although it's far from the easiest software to use if all you want is project management. If you can get over the steep learning curve, Smartsheet is versatile enough to create hybrid, cross-data spreadsheets and enables automated workflows.
Thank you choosing this course.
All the best. See you in the course.
English
Language
Content
Introduction
SIGN UP TO SMARTSHEET
HOME SCREEN OF SMARTSHEET
WORKING WITH SHEET VIEW
CREATE A NEW SHEET
WORKING WITH STRUCTURE OF SHEET
WORKING WITH DATA TYPES
FEEDING DATA IN SHEETS
HIERARCHY IN ROWS
AUTO-NUMBERING SYSTEM
SHARING AND COLLABORATION
CREATING CONTACTS IN SMARTSHEET
IMPORT CONTACTS IN SMARTSHEET
EXPORT CONTACTS FROM SMARTSHEET
CONTACT GROUPS
WORKING WITH GROUP PROPERTIES
SHARING SHEET
SCHEDULING EMAIL
PERMISSION OPTIONS
CONVERSATIONS
CONVERSATIONS OPTIONS
ATTACHMENTS
FUNCTIONS AND CONDITIONAL FORMATTING
COSMETICS
CONDITIONAL FORMATTING
MORE FEATURES IN CONDITIONAL FORMATTING
HIGHLIGHT CHANGES IN SHEET
WORKING WITH FUNCTIONS
EXPLORING OTHER FUNCTIONS IN SMARTSHEET
OPERATORS
TEXT FUNCTIONS
DATE FUNCTIONS
LOGICAL FUNCTIONS