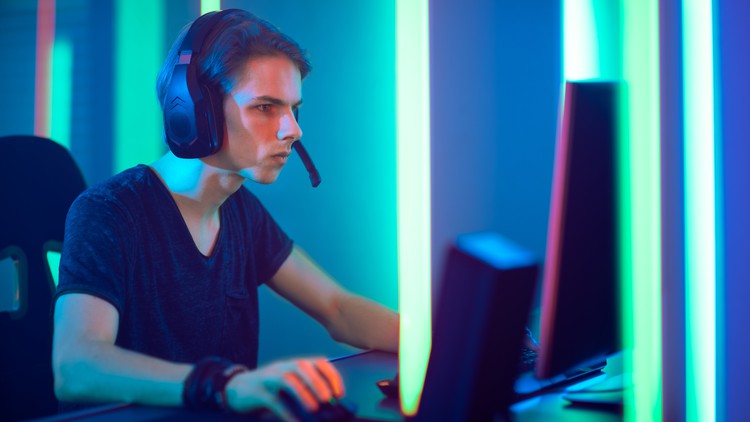 3 Steps to Planning Your Path to the Pro Scene
What you will learn
☑ HOW TO MAKE MONEY AND TRAIN FULL-TIME AS A COMPETITIVE GAMER
☑ CONVINCING YOUR PARENTS & FRIENDS TO SUPPORT YOUR PRO DREAM
☑ THE MINDSET NEEDED TO BECOME A PRO
☑ PLANNING YOUR PATH TO THE PRO SCENE & OVERCOMING THE ODDS
Description
Can you become a pro gamer? Can you train full-time, earn money and make it to the pro scene?
After years of meeting with pro players, coaches and team owners, as well as directly coaching hundreds of competitive gamers, I've learned a lot about how to ACTUALLY become a pro gamer!
The first steps to making this dream a reality are:
1. Understanding how to make money and train full time – When you can support a full-time training regimen, you'll improve much faster and go much farther!
2. Getting support from those around you – When you can get friends and family to support your dream, it will reduce the biggest barrier that holds most players back!
3. Maximizing the odds of actually making it to the top – Understanding the true odds of becoming a pro and developing a realistic pathway to reaching the top will ensure you stay motivated as you keep on climbing!
So while many competitive players give up on their pro dreams, you don't have to! Instead, learn what it takes to make it to the top, and start planning your path to get there.
Join the 3-part course on becoming a pro gamer and learn how the industry works and how to maximize your odds of truly becoming a pro gamer.
English
Language
Content
Becoming a Pro Gamer
HOW TO MAKE MONEY AND TRAIN FULL-TIME AS A COMPETITIVE GAMER
Planning Your Finances
CONVINCING YOUR PARENTS & FRIENDS TO SUPPORT YOUR PRO DREAM
Gaining Support
PLANNING YOUR PATH TO THE PRO SCENE & OVERCOMING THE ODDS