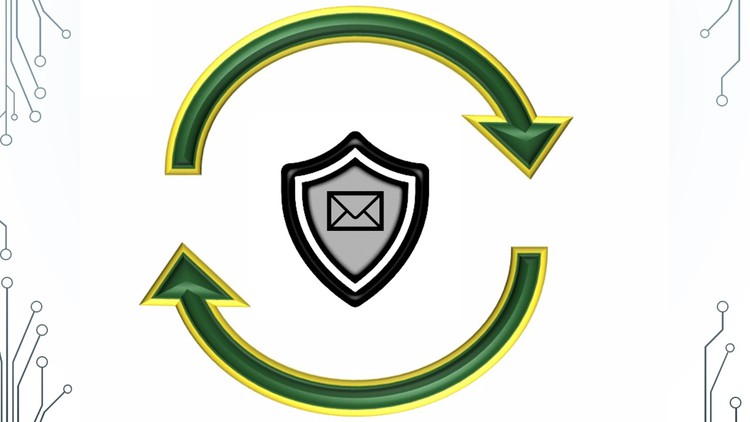 This course will provide a complete understanding of Domain-based Message Authentication, Reporting & Conformance
What you will learn
☑ SPF – Sender Policy Framework
☑ DKIM – Domainkeys Identified Mail
☑ DMARC – Domain-based Message Authentication, Reporting & Conformance
Description
Email is a vital communication medium that is used by every business around the globe. Email is also one of the primary attack vectors that can introduce malware, ransomware and other malicious code into your environment. These attacks can come in many forms including email spoofing.
DMARC is designed to help mitigate this risk and ensure that spoofing your company domain is identified and blocked, including communication targeted at your organization or customers.
DMARC standards for Domain Based Message Authentication, Reporting and Conformance. DMARC utilizes both SPF and DKIM in order to make a determination on how to handle email that is coming inbound to your organization as well as messages that are sent outbound from your domain.
SPF stands for sender policy framework, and this specifies the servers that are allowed to send email on your behalf.
DKIM is an acronym for Domain Keys Identified Mail. This allows your mail server to digitally sign each message that is sent out from your domain. The recipient can then verify that the email was sent from your server and has not been altered in transit.
This course will help you understand the fundamental concepts of these three protocols and how they work in conjunction with each other to help mitigate the risk of email spoofing from your domain.
English
Language
Content
DMARC Fundamentals
Introduction
SPF – Sender Policy Framework
DKIM – DomainKeys Identified Mail
DMARC – Domain-based Message Authentication, Reporting and Conformance
Email Attacks
---