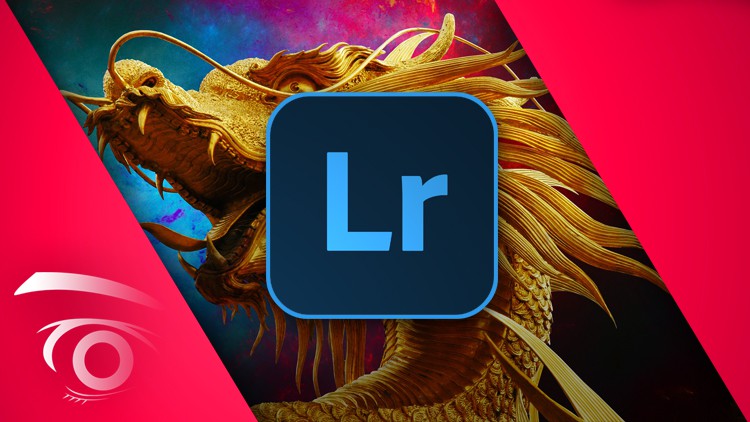 Import, Sort, and Organize Collections of Images using Collections, Keywords, Color Labels, Flags, Metadata, + More
What you'll learn
Navigate the Lightroom CC Classic Library Module

Filter Images by Filename

Paint Keywords, and Sort Images using Keyword Sets, Lists and Suggestions

Work with the Library Grid and Loupe View

Learn to Populate Collections and Apply Ratings and Flags

Learn to work with Smart Collections, and the Quick Develop Panel
Requirements
No prior experience needed. You will learn everything you need to know.
Description
This course offers an in-depth overview of the foundations of one of the most powerful image editing software applications available: Adobe Lightroom Classic CC. We start right from the ground up, where students will learn to navigate the Lightroom interface, create image catalogs and import hundreds of images for the purpose of sorting and organizing photo collections. Here we will explore important concepts such as catalog settings, import file handling, auto renaming, metadata presets, and import preferences. Once students are familiar with the basics, we take a theoretical dive into a number of concepts and key terms that are essential in the photography and digital image editing arena. Here we will explore various file formats, color spaces, image resolution, pixel density, and much more. From there, we transition back to completing application setup by exploring file handling options, interface preferences, identity plate setup, and watermarking with both text and graphics.
Once we've covered the foundations, students will take a deep dive into the Lightroom Library Module. The library module is an integral part of the Lightroom application, which is used for a number of important functions. This includes populating, sorting, and organizing image collection sets. This section starts from the basics, where we explore the Library interface. From there, students learn to filter files, paint keywords, and generate keyword sets. We'll also demonstrate how to use various library views for image comparison, and advanced sorting. Once students have a handle of the foundations, we cover more intermediate sorting techniques using star ratings, pick and reject flags, color labels, and smart collections. We then transition to working with the library attribute filter, adding folders, building smart previews, and an overview of the quick develop panel for basic image enhancements.
As you can see this course covers a number of topics that are essential to anyone starting off in the digital image enhancement arena. It's also a great resource for both professional and aspiring photographers that are looking to take their existing shots to the next level. If you're as exciting as we are about this course, hit the enroll button and let's get started.
Who this course is for:
Students interested in the Foundations of Lightroom CC Classic
Students interested specifically in mastering the Lightroom CC Clasic Library Module
Students interested in learning to sort and organize image collections in Lightroom CC Classic
Students interested in learning to work with various views in Lightroom CC Classic
English
language