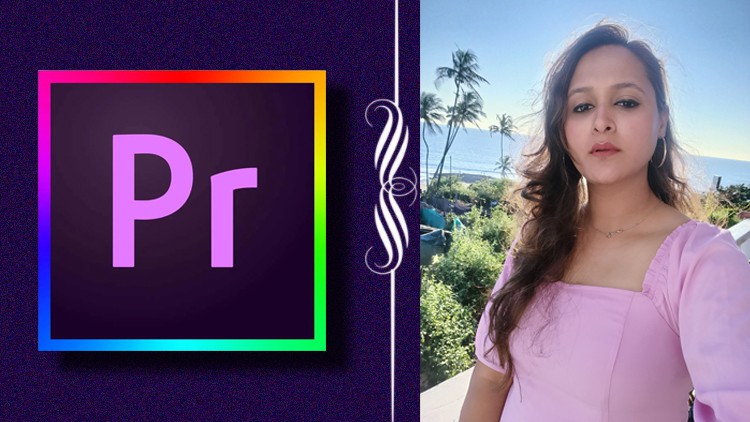 Zero knowledge required : Start making professional videos today
What you will learn
Launching Your First Awesome Project
Import Files Like A Pro
Applying Simple Transitions Between Clips
Keyboard Shortcuts for Fast Editing
Description
If you have never edited a video before and want to learn Premiere Pro , but are completely overwhelmed by the features and have no clue how to start editing your first video, you have come to the right course.
This course is a one-stop-shop that has everything you need to become a confident editor inside Premiere Pro.
For the first few months of my editing journey, I battled the same problems you have and I felt like I'd never figure it out.
Adobe Premiere Pro seemed so complicated and the learning curve was painful.
As a self-taught video editor with 3+ years experience with Adobe Premiere Pro,After Effects and Photoshop, I am proud to say that I am truly happy with the quality of the videos I am producing for my clients.
I wish I had this course when I first started, it would have saved me years of pain and suffering!
What You'll Learn In This Course
I've edit all of my videos with Adobe Premiere Pro so I will be teaching you how to edit stunning videos for YouTube (and other platforms) in Adobe Premiere Pro without all of the unnecessary complexity that you'll find in other courses.
Some of the topics I'll cover include;
Launching Your First Awesome Project
Import Files Like A Pro
Applying Simple Transitions Between Clips
Keyboard Shortcuts for Fast Editing
Adding the Best Background Music
How to Fade Music and Video in and Out
Creating keyframes
Adding texts on video
Making Your Videos More Cinematic
How to Create Instagram Videos (Portrait, Square, Stories, IGTV)
English
language
Content
Premiere Pro Tutorials
Basics
Creating Keyframes
Video Creation Example
How I Made This Wedding Video – Part 1
How I Made This Wedding Video – Part 2
How To Make Instagram Story Video