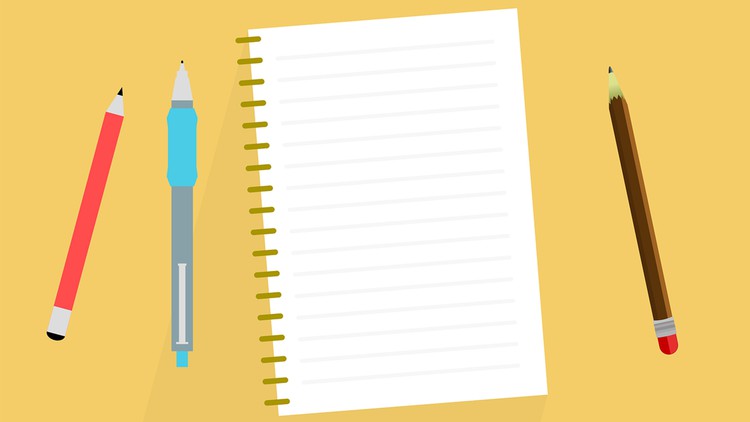 Unleash Your Power of Words to Get More Sales, and Profit! Learn Copywriting for Beginners!
What you will learn
☑ Get Started with The Concepts of Copywriting
☑ Understand Marketing and Copywriting
☑ Learn Few Secrets of Copywriting
☑ Be Able To Read and Write Copies
Description
This course is a brief introduction to the world of Copywriting giving you some knowledge nuggets to get you started with Copywriting and some industry proven principles and techniques to get more sales and conversions as a Copywriter.
This course is for you if you want to learn more about Copywriting and get more concepts in your arsenal for your next Copywriting or Marketing project!
Copywriting is the art of selling in written form.
Every Entrepreneur, Business, & Person uses Copywriting.
Your emails, your landing pages, your sales pages, your Social Media Posts, etc…their success all hinges on how well you can write Copy.
Just a few simple Copywriting tweaks can be the difference between selling $10 & Selling $100,000. It can be the difference between getting 10 Instagram likes & getting 10,000!
It's true. Copywriting is the #1 THING EVERY BUSINESS OVERLOOKS. It's such a lost art that improving (even slightly) will make your words come off as magic to your reader (& customer).
If you want to learn how to Turn Words into Persuasive Words, Enroll Today.
Who this course is for:
Anyone that wants to learn copywriting
Anyone that wants to learn how to sell with words
Anyone that wants to learn how to sell online
Anyone that wants to sell more products or services
Anyone that wants to master marketing
Anyone that wants to master sales
Anyone that wants to master copywriting
English
Language
Content
Introduction
What is Copywriting?
Use of Copywriting
Demands of Copywriting
Requirements of Copywriting
Getting Into The World of Copywriting
Types of Copywriting
Parts of A Copy
Headlines of A Copy
C-T-A (Call-To-Action)
The Power of "Power Words"
How Social Proofs Help Create More Sales?
Swipe File
Bonus Videos
Bonus: Communications 101
Bonus: Steve Jobs' Marketing Secrets