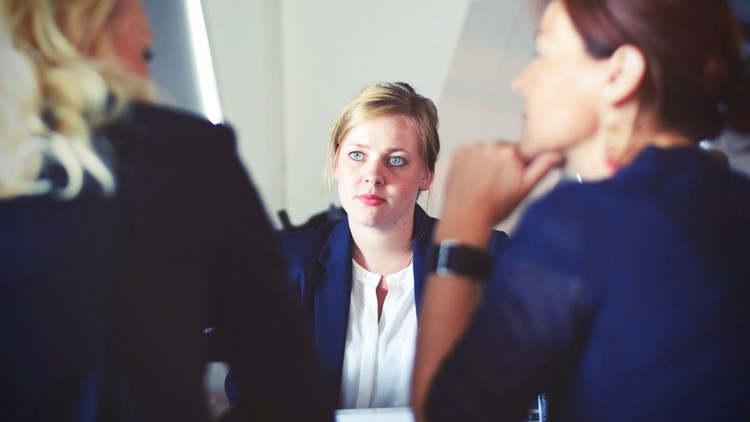 Pass your English job interview. Get the job.
What you will learn
☑ Preparation for all English Interview Questions
☑ Grammar and Vocabulary for English Job interviews
☑ Example answers for ALL questions.
☑ S.T.A.R Interview Technique for talking about work experiences.
☑ Pronunciation for English Job interviews
Description
Why?
Job interviews are difficult, even more so when English is your second language…
This course will ease your nerves…
Prepare you for all interview questions…
Help you with pronunciation, grammar and vocabulary…
Give you lots of example answers, and most importantly, help you…
PASS THE JOB INTERVIEW.
What do you get?
19 Video lessons
Full course download on PDF (for the readers)
Example answers for EVERY question
Grammar and vocabulary for English job interviews
All videos can be DOWNLOADED and all have FULL SUBTITLES
Who is your teacher?
My name is Hugo, and I'm from England. I've been an English teacher for 8 years now.
I love helping students with work related English problems.
Everyday I help students:
– Prepare for job interviews
– With CV's and job applications
– Write emails
– Talking on the phone
– With presentations and meetings.
How would it feel to go into an English job interview with confidence?
How would it feel to go into an English job interview knowing the most important questions?
Helping students with English in job interviews is great for me, because…
– I can help people get their DREAM job.
– I can help people make more money, and negotiate better salaries.
– I help people with their nerves, and make them feel more confident.
English
Language
Content
Introduction
How to use this course.
Interview Questions
Tell me about yourself.
What do you know about us?
Why do you want this job?
Why should we hire you?
What are your strengths?
What are your weaknesses?
What makes a great …..?
Job specific questions
Unpredictable / Silly questions.
Why did you leave your last job?
Challenge questions.
Tell me about a time… (STAR Interview Technique)
What do you do in your free time?
Where do you see yourself in five years?
What are your salary expectations?
When can you start?
Do you have any questions for us?
Four important things to remember…
Full Course PDF (For the readers!)
Full Course (PDF)