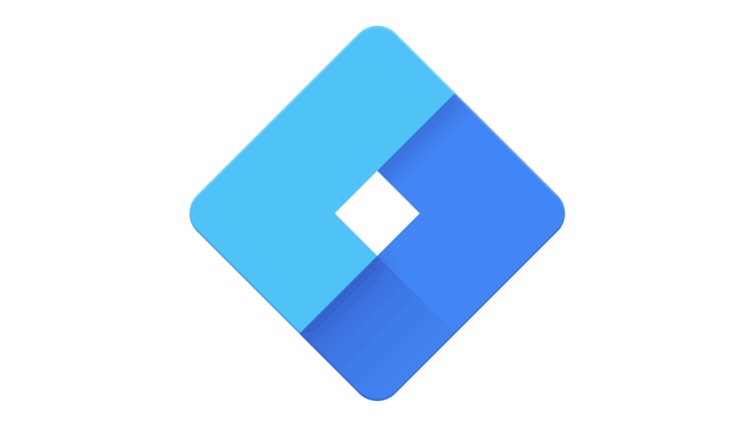 Learn Google Tag Manager, Creating an Account and Container, Account Overview, Installation of Google Tag Manager & more
What you will learn
☑ Students will be able to Learn Google Tag Manager
☑ Students will be able to Learn Creating an Account and Container
☑ Students will be able to Learn Account Overview
☑ Those who want to Understand about Installation of Google Tag Manager
☑ Those who want to Understand about Temporarily inject GTM container
☑ Those who want to Understand about Tags, Triggers, and Variables
Description
Welcome to our Course !
You can Learn complete information related to Google Tag Manager. It is the best course for GTM. This course of Google Tag Manager will able you to start your Learning as Beginner.
Important topics you can learn and get Explanation are :
Google Tag Manager
Creating an Account and Container
Account Overview
Installation of Google Tag Manager
Temporarily inject GTM container
Tags, Triggers, and Variables
The Google Tag Manager shortly known as GTM is TMS means that Tag Management Systems that allows you to quickly and easily update measurement codes and related code fragments collectively known as tags on your website or mobile app.
Hence, once the small segment of Tag Manager code has been added to your project, you can safely and easily deploy analytics and measurement tag configurations from a web-based user interface. It is the completely agenda behind the GTM also Known as Google Tag Manager.
When the Tag Manager is installed, website or application will become able to communicate with the Tag Manager servers and however, you can then use Tag Manager's web-based user interface to set up tags, establish Triggers that cause your tag to fire when certain events occur, and create variables that can be used to simplify and automate your tag configurations.
Thank you so much !
Our Team will Happy to see in Course !
Note that Our team is present every time for you and available here for any questions you may have. You can ask any question which you want.
English
Language
Content
Google Tag Manager
What is Google Tag Manager
Google Tag Manager Benefits
Creating an Account and Container
How to Create an Account and Container
Account Overview
Account Overview
Installation of Google Tag Manager
How to Install Google Tag Manager
Temporarily Inject GTM Container
Temporarily Inject GTM Container