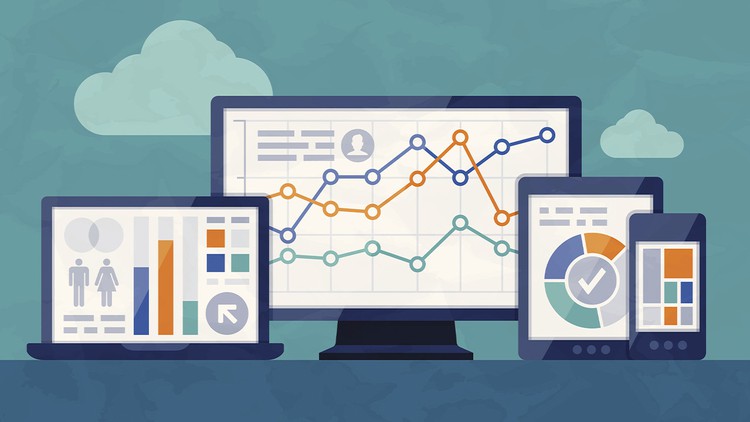 Getting to know OPManager | Configure Network Devices | Start Monitoring Devices | Report | WorkFlow | Netflow | …
What you will learn
☑ Manage Network and Troubleshooting Devices
☑ Monitoring Network Devices
☑ Configure Devices Remotely by Network Configuration Manager
☑ Analyze Traffic by NetFlow Analyzer
☑ Alerts and Notifications
Description
OPManager Orion Training Course includes:
7:30 hours of practical and condensed knowledge
Immediate access to the entire collection of videos and files
 Q&A support
Downloadable installation Media
Valuable links and resources
FAQ:
Q: Can I download OPManager training files?
Yes. We have uploaded all the installation and ISO files to practice the course without wasting your time searching these installation files on the web
Q: Can I watch OPManager training Udemy on Mobile?
Absolutely, Udemy is mobile-friendly and compatible with IOS and Android devices.
Q: How do you support me?
You would have direct support using:
Q&A section
LinkedIn chat
Q: Skill Requirements for OPManager training video?
Basic knowledge of Ethernet TCP/IP

Basics of Windows Server
Q: What you'll learn in this OPManager training course?
Building a LAB like real Network with VMware Workstation

Install and configure Monitoring Server

Adding devices to your Monitoring Server

Start monitoring servers and gathering reports

Analyzing dashboard and graphs

Configure NCM Module

Configure NTA Module
Q: Who this OPManager training course is for:
Anyone planning to monitor network devices, wireless links, virtual servers like ESXi, Hyper-v

Engineer or Administrators that want to learn more about Monitoring

University students who want to learn Network Monitoring
Q: What's your background?
I've spent the last 18 years building my career as a Network Engineer.
and I am a multivendor system engineer who is familiar with virtualization, cisco, windows server, monitoring, and security.
I want to help you master Network Engineering so you can get more experience and find a real job
PS: Check the Free Preview videos to know more about the course and to be sure you can get accustomed to my accent
ManageEngine OpManager, the trusted network monitoring software
Businesses rely on networks for all operations. Hence, network monitoring is very crucial for any business. Today, networks span globally, having multiple links established between geographically separated data centers, public and private clouds. This creates multifold challenges in network management. Network admins need to be more proactive and agile in monitoring network performance. However, this is easier said than done.
Introducing ManageEngine OpManager, an easy-to-use, and affordable network monitoring solution. It monitors network devices such as routers, switches, firewalls, load balancers, wireless LAN controllers, servers, VMs, printers, storage devices, and everything that has an IP and is connected to the network. ManageEngine OpManager continuously monitors the network and provides in-depth visibility and control over it. In case of a fault, you can easily drill down to the root cause and eliminate it before operations are affected.
Most IT shops use multiple network monitoring tools to monitor and manage network operations. However, in case of any fault, they have to sift through multiple tools, GUI, graphs, and reports to get to the bottom of the issue. ManageEngine OpManager, the integrated network management software, provides real-time network monitoring and offers detailed insights into various problematic areas of the network. It also allows you to easily drill down to the root cause of the network issue and fix it quickly.
English
Language

Content
Introduction
01. OPmanager Overview
02. live Demo
Installation Files
Installation Files (direct link)
SNMP Concepts
01 – Overview Of SNMP
02 – SNMP Versions
03 – NMS Basics
04 – OIDs And MIBs
05 – SNMP On The Wire
OPManager LAB
LAB Diagram
2.Installing ESXi
3.install virtual machine
3-2. install vCenter Server
4.install Active Directory
5.install Mikrotik Router
6.install Cisco IOSv Switch
7.install Firewall
08. Create virtual machine template for VMware Workstation
9.install Monitoring Server OS
OPManager installation
01. Download OPmanager
02. System Requirement
03. install OPmanager
Adding devices to OPManager
01.Network Discovery
02. Enable SNMP on ESXi
03. Enable SNMP on vCenter Server
04. Enable SNMP on Windows Server
05. Enable SNMP on Mikrotik
Monitor Devices
Device Summary
02. Monitor Network interfaces
03. Monitor Active Processes and Installed Software
04. Monitor Apps in Servers
05. Performance Monitor
06.Toolbar Monitor
07. Process and URL Monitor
08.File and Folder Monitoring
09. Eventlog Monitor
10. Device Templates
MAPs
01. Layer2 Maps
02. Business views Map
03. Zoho and Google Map
04. 3D floor View and Rack Views
Dashboards
01. Explorer Dashboards
02. Create Dashboard and NOC view
Alerts and Notifications
01. Enable Email Setting
02. Configure Email Notification on a Device
03. Chat Notification Using Slack
04. Sound Notifications
05. Create a Notification Profile
WorkFlow and Reports
01. WorkFlow
02. Reports
NCM Module
01. Enable Telnet on Cisco Devices
02. Enable write access community string on Devices
03. adding a new Cisco Device to NCM
04. adding Existing Cisco Devices to NCM
05. Add Mikrotik Device to NCM
06. Add an Existing Cisco Devices to NCM by Telnet Credential
07. Schedule Backup
08. Compliance Rule
09. NCM device overview and Baseline backup
10. Bulk operation commands
11. NCM Dashboard
IPAM Module
01. IPAM and SPM overview
02. IPAM and SPM Demo
NetFlow Module
01. Enable Netflow in Fortigate Firewall
02. Analyze NetFlow Traffic
03. Enable Netflow in Mikrotik Router
04. Enable Netflow in Cisco Router
User Management
01. Create a User
Active Directory Users Access
Syslog
01.Enable Syslog on Firewall Devices
02.Enable Syslog on Cisco Devices
Backup and Restore Configuration
Backup and Restore Configuration