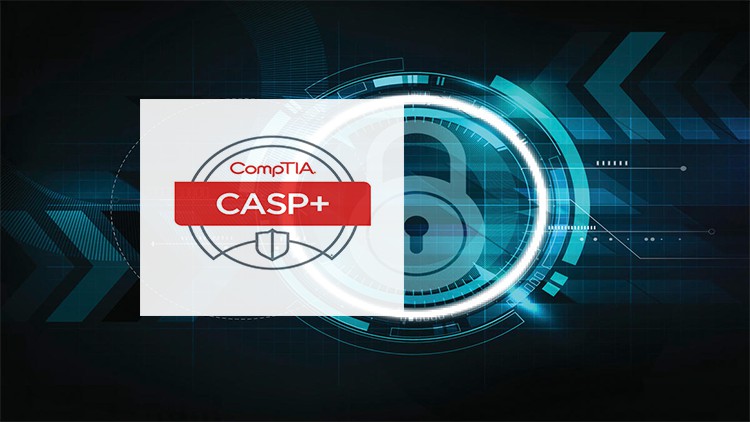 best practice Tests for CompTIA Advanced Security Practitioner (CASP+) to get official certification with high score
What you will learn
☑ Practice Tests for CompTIA Advanced Security Practitioner (CASP)
Description
CompTIA Advanced Security Practitioner certificationis the perfect certification for technical professionals who want to remain in technology instead of managing the organization. CASP is a mastery level certification for enterprise technical security. It is an advanced and international level of certification for the practitioners. It basically provides knowledge regarding the cybersecurity. The cybersecurity managers find out the way to implement the policies and framework, and CASP certified professionals identify the solutions to implement within the policies. CASP validates the competency in risk management, security operations, collaboration and integration of enterprise security.
The CASP certification entitles the advanced level knowledge in risk management, enterprise security operation and architecture, research and collaboration, integration of enterprise security. The students with CASP Certification have attained the knowledge regarding implementation of cryptographic techniques, integrating technologies to build a secure enterprise, analyze the risk and anticipate the cyber defense needs to meet the needs of the business.
CAS-003 exam updates regularly to meets the exam objectives. It ensures that professionals have the ability to implement the policies which are designed to meets the enterprise goals. CASP exam certifies that candidates have the technical knowledge required to conceptualize, design a secure enterprise environment. The demand for CASP professionals is high as in IT security the employers are hiring the candidates who have a full knowledge of cybersecurity.
English
Language