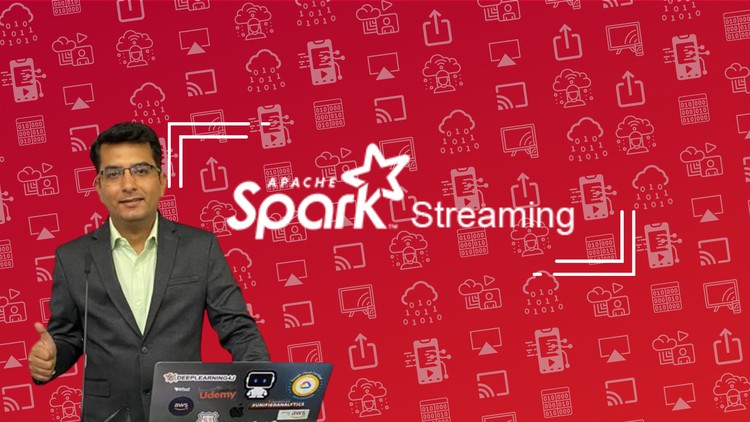 Understand the principles behind real time streaming using Spark
Description
With the IT revolution 4.0, streaming data become the key to the success of many organizations. But to get this key most of the organizations preferred Apache Spark as the helping hand. Join us on the expedition to the introductory course on Spark Streaming, which would help you to kick start your journey in Stream Processing, its evolution over time, a detailed comparison with other similar technologies along with pragmatic hands-on exercise related to Spark Streaming.
Here is the detailed agenda of the course:
1. What is Stream Processing?
2. Challenges in Dealing with Streams
3. Why Spark for Streaming?
4. Evolution of Spark Streaming
5. Hands-on Demonstration
You may join our YouTube Channel named "DataCouch" for getting access to interesting videos free of cost.
DataCouch is an established Training, Staff Augmentation & Consultation provider since 2016. DataCouch has transformed over 25000 participants across the globe. The instructors at DataCouch have been teaching in various Fortune 500 companies including Salesforce, Adobe, Citibank and many others. DataCouch has been featured on the cover story of CIO Insider's 10 Most Recommended AI Startups April 2021 Edition.
DataCouch is one of the leading partners with Confluent Kafka, Pluralsight, Snowflake, AWS, Google Cloud and Deep Cognition. We have delivered courses in various technologies including Google Cloud, AWS, Azure, Snowflake, Machine Learning, Artificial Intelligence, Apache Spark, Confluent and Apache Kafka, Apache NiFi, DevOps, Blockchain, Robotics Process Automation and many others.
Please feel free to reach out if you have any Training requirements for your team. Happy to assist.
English
Language
Content
Overview
About the Instructor
Introduction
What is Stream Processing?
Optional: Spark Overview
Why Spark for Streaming?
Evolution of Stream Processing
Challenges with Stream Processing
Demo
Additional Lecture: KStreams vs Spark Streaming
Additional Lecture: Lambda vs Kappa Architecture